Want to create your website for a blog? But don't know how to start. We will guide you step by step to create a WordPress website setup on Hostinger. You can set up a WordPress website on any web hosting service of your choice but here we are using Hostinger Web hosting services.
How to make a WordPress website?
You don't need to learn any coding or skills for WordPress website setup on Hostinger. Simply follow the step by step guide for WordPress website setup on Hostinger.com.
About Hostinger Web Hosting Service
Hostinger is known for its affordable and best web hosting service and plans and best web hosting service for beginners. It is almost free compared to other service providers.
Hostinger offers all related services like Domain name, Different types of web hosting, Website builder, etc at very competitive rates.
Hostinger offer variety of hosting plans as per user requirements such as:-
Shared Hosting – Best suitable for Beginners, Students, and small business.
Cloud Hosting – Best suitable for large scale projects.
Email Hosting – This is especially design for email marketing, brand promotions, etc.
WordPress Hosting – Handpicked hosting plan offer optimized solutions for WordPress. WordPress Hosting is slightly expensive compared to shared hosting. Shared Hosting also integrated with WordPress.
Plans
Different hosting plans come with different features and different prices. You can choose any Hostinger hosting Plane as per your requirement.
Here we will elaborate on the Shared Web Hosting plan which is affordable and full of features. Users can update plans anytime as heading towards target growth.
Features of Premium Shared Hosting Plans
Unlimited*Number of Websites
WordPress Acceleration (LSCWP)
Unlimited*Bandwidth
2X Processing Power & Memory
LiteSpeed Cache
Unlimited*Email Accounts
Cloudflare Protected Nameservers
Github Integration
24/7/365 Support
99.9% Uptime Guarantee
DNS Management
Access Manager
Unlimited MySQL Databases
100 Subdomains
Unlimited FTP Accounts
Unlimited Cronjobs
Weekly Backups
Free Domain
SSH Access
Free SSL Certificate

These features may change due to many offers and time-bounded deals. Check for the latest plan and offers before purchasing.
Steps for WordPress website setup on Hostinger
Visit Hostinger.com
Login to Hostinger by existing Gmail or Facebook Account. If you don't have an account create one easily on Gmail.com
Select Your best hosting plan
Recommended plan for beginners and small businesses are Premium Shared Hosting Plans. Check the latest offer on the Premium Shared Hosting plan.
Complete your billing Process.
Remember the following points before payments:-
Check duration (months) of the plan. Higher duration costs you less per month. By default, prices show for 48 months.
Find for any add on services like SSL certificates, Daily backups, SEO tool kit, Priority service facility. These services may charge extra money if not offered your exclusive deal.
To avail of free domain offer, decide any suitable premium extension domain name in advance.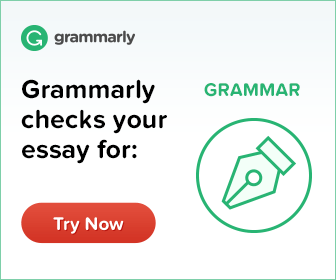 Different Payment methods are available.
After billing, you will receive confirmation after a few minutes. You will be migrated to hpanal of hostinger.com.
Click on Hosting Tab
Here,you will see your domain. Click on Manage button.
You will be migrated to the Hosting page of your domain. Here you find many products, Services, and settings for your domain.
Click on WordPress icon for WordPress installation.
This link redirected you to your WordPress Panel.
Free WordPress Setup Tutorial
Log in to WordPress by using your email and password used for the Hostinger.com account.
After login, you will land on the dashboard of your WordPress CMS (Content Management System).
Here you can customize your website as per your choice in an easy way without any coding.
There are lots of things to do but we are discussing Basic and free tools/ plugins available. This is useful for self-learner, a beginner, and for small businesses.
For advanced features, you can invest money in paid services/tools or hire a freelancer.
Below, there are some useful and basic things to do on your new website.
Select a Theme
A theme is a collection and arrangement of the templates to define website appearance and display. WordPress is integrated with many free themes for beginners and small businesses.
These themes are customizable as per individual choice and requirements. You can add many plugins and tools subjected to adaptability to your selected theme.
Click on Appearance>>Themes on your WordPress Dashboard.
Search for a perfect Theme as per your niche. There are many themes are available such as themes for News website, Affiliate marketing, Fashion, Travel, Brand, Education, E-Commerce, and many more.
How to Select best WordPress Theme?
Themes are the face of your website which gives the first impression to your idea. Themes take the content and data stored by WordPress and display it in the browser. When you create a WordPress theme, you decide how that content looks and is displayed.
Select a theme which is responsive and adaptive to smart phone because today most of the content is access through mobile phones.
Free themes for WordPress provide limited features. Most popular free WordPress themes are the best option for beginners.
You may opt for paid premium WordPress themes after gaining some growth and momentum. You can go for a paid premium featured theme for themeforest.net.
Theme forest offers a variety of WordPress themes and templates specially design for News, Fashion Themes, Blogging themes, themes for affiliate marketing, Food, WordPress themes for business, and many more at very affordable prices.
Here you find not only themes but also many more products like Video templates, Audio tracks, Fonts, Logos, Icones, and much more supporting stuff for your website.
Customize WordPress Theme
After activating the theme, now time to customize your preloaded WordPress theme as per your choice. Customization is very easy and interesting. Everyone can edit the WordPress theme without coding. You can visualize theme taking shape as per your requirement.
Click on Appearance and select Customize.
You will move to the Customize Panel for your website.
Here You find the following options for your selected theme.
We will discuss all points step by step for aReview Free Theme.
Click on General appearance for logo and Favicon.
General
Here you can upload your business logo and favicon. If you don't have any logo for your business, create a good quality logo and favicon for your website.
There are some sites where you can design a free logo but these are of low quality. You can visit ThemeForest for different varieties of logos or you can take the help of a freelancer at a very reasonable price.
Carousel
This customization allows you a slide show of your posts Image. Your posts should have a featured image. You can set the number of posts to slide, duration, and category to slide.
Single Posts
You can put author bio and profile picture as default on every post .
Fonts
Set a soothing an attractive text font for headings and body content. Font color can be select in the Colours tab.
Site Identity
This customization enables you to Change Site Title. Site tagline and Site Icon, Footer Image, etc.
Colours
Customize colours for Background, Primary colour, Secondary colour, Site Title colour, Description colour, Decoration colour etc.
Background Image
If desired, set a background image for your website. This image will be on the background of all posts. The background image should be avoided as it may cause slower loading of the website. Visitors may leave your website too early.
Menus
This is important to create a Navigational menu, by using a built-in Menu Editor located in the WordPress admin area under Appearance >> customization>> Menus.
There are some preloaded common customizable menus that the user can customize. Also, you can create your own menu if your theme permit.
Primary Menu:- Modify designed primary menu tabs as per your choice. Create Pages such as About, Disclaimer, Privacy Policy, etc. and different categories as per your need.
For example, We created pages like Home, Contact and Privacy Policy, and categories Blog and Web Tool. You can create different categories and subcategories.
Footer Menu:- In Footer Menu you can add pages such as Contact Us, Careers, etc.
Social Links Menu:- This menu is very essential if any visitor wants to share your post on their social platform for their friends and followers. You can put social buttons on your website by customizing this menu for Facebook, Twitter, Instagram, LinkedIn, and many more social media sites.
You can place your navigational menu, Secondary Menu, Footer Menus, or Social Menu on different locations. Menu locations depend on your theme compatibility.
Widgets
Widgets are tiny blocks designed for specific functionality. Users can place these widgets on the sidebars of your WordPress website.
This is an easy way to add things like galleries, quotes, popular posts, Facebook like boxes, Recent posts, HTML banners, Search box, and other dynamic items on their WordPress site.
You can find these widgets on WordPress dashboard.
Appearance>> Customize>>Widgets. Or Appearance>>Widget
Here user can edit, modify, add, delete any widget as per need.
Homepage and Additional CSS
Home Page is the first page by default to your website address. You can set the home page whether Dynamic or Static. Also if you can make home page as your landing page.
Cascading Style Sheets (CSS) is a markup language that controls the appearance of HTML elements on a web page. You need to know some HTML coding for Additional CSS like paragraph justification, adding animations etc.
Plugins
WordPress Plugins are patches of PHP programmed software for specific tasks. These Plugins can be integrated seamlessly with WordPress CMS. Plugins can extend functionality f the WordPress website.
WordPress offer diversify plugins for free which are the best plugins for beginners. Thousands of commercials and premiums are available from may developer on a payment basis.
Visit your plugin area on your dashboard. Some useful plugins are Yoast SEO, Gutenberg, Easy table of content, email subscription, etc.
You can search your desired plugin, download and activate. You can make settings to these plugins as required.
This is a comprehensive step by step WordPress website setup Guide on Hostinger. If you want to know about detail about any plugin, theme setting, etc, comment on the comment section. We'll add more useful tips and tricks from time to time. So keep visiting and subscribe for email.