Search Engine Optimization (SEO) techniques are to optimize your website in such a way that your website gets rank which helps to gain organic traffic to your website.
Getting huge traffic is the main object for monetizing your website. So here we are with 20 Self SEO Techniques for beginners in 2020. This SEO beginners guide will definitely help you to start yourself SEO as a beginner
All types of websites need organic traffic to fulfill the objective of website weather it is monetizing through AdSense, Affiliate marketing, or attracting more customers for your store. Your website may be for your business, online training center, e-comm site, digital marketing portal, Affiliate website, a personal blog for branding, educational website, etc.
What is Search Engine Optimization (SEO) and how it works?
Search Engine Optimization is the to-do technique to bring the most precious Organic traffic towards your shopping website, blog, YouTube channel, or any other campaign.
The number is everything in the world whether it is your high school grade number, number of votes for presidential elections, Number of peoples who have trust in you.
One who has numbers in any manner, he/she is the king/queen of all times.
"Perfect numbers like perfect men are very rare."

Rene Descartes
So 20 Self SEO Techniques for beginners in 2020 is all about how to generate organic traffic towards your web content. You'll get more organic traffic if you got the best ranking in search engines like Google, Bing, Yahoo, etc.
These engines want to provide the most helpful, relevant, and credible answer or solution. The interesting part is that you need not pay for rankings on SERP (Search Engine Results Page).
Self SEO Techniques for beginners tutorial
SEO Techniques consists mainly of 3 component
Search Engine, querries or keyword and Results
Example
Suppose you have an e-commerce store of Watches,
On a particular day, let suppose 5000 searches about Watches.
Top Search result gets approximately 30% traffic of total searches. If your page top the search result it means that you get 30% off 5000 = 1500 visiter to your website.
Now if 3% of 1500 visitors = 45 visiter purchase a watch worth $100 from your web store.
So your total sale is $45*100 = $4500.
So now it is clear that ranking in search engines is how important to get organic traffic. The number of organic visitors is the principal key object for any website.
How Search Engine Works?
There is some search engine are available as Google, Bing, Yahoo, etc, but Google is synonyms of search engine. Google search engine follows an algorithm which is a set or some procedural rules or signals to search and give ranking to all websites and youtube contents.
These algorithms check any website for many google predefined factors and based on these factors google provides ranking to that particular website. These factors have different weightage. 
Through SEO we have to learn these affecting factors and work on that factors to improve the ranking of the website.
How to do Self SEO?
20 Self SEO Techniques for beginners in 2020 on your web creation.
Search Engine Optimization Techniques mainly may be divided into 3 parts i.e
On-Site SEO
On-Page SEO
Off-Page SEO
On-Site SEO
On-Page or technical SEO covers different parameters which attribute to the functionality of any website. Some of them are as mentioned below –
SEO #1 – Domain Name and Server
Type of domain name (Niche related name has the advantage) and Extension of the domain (like Global or Local) contribute a lot to SEO. The server location helps for fast loading of the website.
SEO #2 – Page Speed
Faster page speed gives visitors a better view of the website. Better user experience means better search rankings.
The speed of the website depends on how efficient is your Web Hosting Server, the size of your content, the number of plugins used, etc. Some Web hosting services provide cheaper plans but they compromise with the many essential contributory factors to speed up the site loading.
Go for the best web hosting services. There are many plugins available within WordPress CMS to boost up the speed of the site.
SEO #3 – Site Architecture
How you design the Site Architecture like Pages, categories, etc for easy search on Google Search Engine. it also describes how a website is structured and linked together which helps users and searches engine crawlers easily find what they're looking for on a website.
SEO #4 – SSL Certificate
Although SSL certificate doesn't have much impact on SEO the Chrome browser put some restrictions on non SSL certificate sites. SSL certificates build visitor's confidence on your website.
Claim your free SSL certificate with your Web hosting service.

SEO#5 – Error Pages and Broken Links
Sometimes when you remove any page from your website but it is still appearing on search results due to many reasons. But when a searcher clicks on that link, the visitor is unable to find that searched link and page display a 404 error.
Similarly, If you have outbound (backlinks) to another website but that particle website removed clicked content then this will be a broken link. You have to fix these Error pages and Broken links so that visiter feel Not annoyed through your website.
SEO #6 – Responsiveness to Mobile
Today, most of the web content is searched and accessed through mobile phones. So this is compulsory to design your website such a way that website should be mobile friendly and responsive to all devices.
SEO #7 – HTML Errors
These HTML errors are associated with your website's themes, coding, plugins, etc. Find these HTML errors through Webmaster tools. Any kind of error may affect ranking on search pages.
SEO #8 – Sitemap
A sitemap helps your webpages to crawl and searched on Google search. If you submit a site map to search console then three is no need to submit each post for the crawl.
On-Page SEO
On-page SEO refers to SEO of all individual pages or posts on your website. This is all about your writing skills, how you present your thoughts through perfect Keywords words, phrases, Proper Headings, Placement of Images, etc.  
On-page SEO is easy and can be learned quickly. Basics of On-page SEO can be described briefly as –
SEO #9 – Richment of Content
Your content should be rich in terms of related to topic, effectiveness, and engagement. Use transitions words, passive sentences, perfect grammar, and spelling, etc. original and perfect content writing is time-consuming and cumbersome.
If you are unable to write perfect content as per SEO compatible, you can take the services of a freelancer at very cost-effective and competitive prices. You can give desired instruction to freelancers as per your Niche and SEO requirements.
It should be precise with sufficient words and quite satisfactory to the visitor. If your content is not up to the mark then visitors may leave your site very early and never revisit your site. Google monitors the time spent by a user on your website.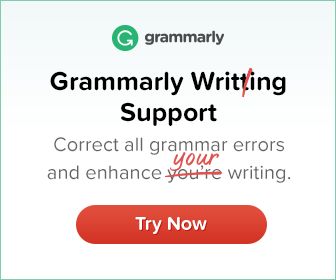 SEO #10 – Perfect Keywords
For most of the bloggers, the perfect keyword is the only SEO strategy This statement gives an idea about the importance of the best suitable keywords in your content for SEO.
Your content should have perfect keywords which are easily discoverable to google search engine. Some research and attention on keyword give a huge impact on page ranking.
There are many paid tools like SEMrush, ahrefs.com, neilpatel.com which helps for keywords research and its volumes.
SEMrush is one of the versatile platforms which provides some Try for Free Offers for beginners just by sign in. Keyword magic tool, free SEO Content writing assistant, Domain analysis, and many more services.
For beginners, we also recommend keyword planning through Google ads or to take freelancer services like Fiverr.com at a reasonable cost.
Take the help of a keyword planner to find effective and trending keywords. Long-tailed keywords such as "baby toys under $10 in the USA" contribute more in ranking compared to short keywords.
Keyword search is the most important topic under on-page SEO. We'll discuss "How to do Keyword research for SEO optimization" in our upcoming topics.
SEO #11 – Headings
Include proper headings to content ranging from H1 to H6. Good headed content gives proper understanding and easy structure to visitors. Headings also enhance the look of Table of the content.
SEO #12 – Light Images and Alt text
Always use lighter (Low kb) images helps to reduce page loading time. Heavey image took more time to download which affect the speed of the website.
You can use Image Compressors available online to make images lighter. Always use Alt text, the preferably main keyword for images because the search engines read the text rather than images.
SEO #13 – Linking
Best SEO practices encourage you to add internal and external links through your content or page. Internal linking refers to links to your own posts or pages while external linking migrate visitor to another website for useful content.
These external links also called backlinks for that particular site. Backlinks make a huge difference in ranking and numbers of visitors. Initially, getting a backlink for your website is very difficult. We'll write a separate article on how to get the backlink.
SEO #14 – URL Length
The length of the URL should be the short and more likely the main primary keyword. This helps Google or other search engines to search your pages instantly. You can manage your URL length during publishing or through the URL setting on WordPress admin panel.
SEO #15 – Meta Title and Meta Description
The Meta description tag in HTML is the 160 character snippet used to summarize a web page's content. Search engines sometimes use these snippets in search results to let visitors know what a page is about before they click on it.
Off-Page SEO
On-Site and On-Page SEO fully depend on your own, but Off-page SEO is the most difficult but best way to get ranking on Google Search Engine. Now in Self SEO Techniques for beginners tutorial, we'll discuss most important Off-Page SEO.
Off-page SEO covers all the processes and activities you can do to improve your website's authority, relevance, and reliability on your own website. This can include things like:
SEO #16 – Backlinks
Off-Page SEO is about getting links from other websites. For example, If a well established and ranked website mentions your website link on their blog or website, this outbound link is a Backlink to your website.
This has a huge capacity to divert great traffic to your website. More backlinks are directly proportional to the good ranking of your website.
There are many Backlink Checker Tools available on the web. Back Link Checker tool informed about all websites that providing a backlink to your website.
In the industry, there is certain categorization like Good Backlinks, Average Backlinks, and Bad Backlinks. Google Search Engine has advanced bots to find the category of the source of backlinks.
A bad backlink may put a negative impact on your website ranking. There are many ways to get Good Backlinks. First is to grow your site wisely  and build TRUST so that other website refer you confidently
SEO #17 – Email newsletters
Email Newsletters are an effective way to promote organic traffic. You can send e-mail to potential visitors about your new posts, offers, podcasts, new products, informative material, etc.
Everyone doesn't constantly available for website readings, so email is an effective way to reach targeted audiences.
SEO #18 – Guest blogging
You can approach many well-established website owners for guest blogging at their site. This method makes sure backlink and promotion about your work.
There are many websites that promote even pay for quality content. Some websites may ask you for money in lieu of guest posts, which is expensive for beginners.
SEO #19 – Social media and Fourams
Social media is a useful way to promote your work easily through Facebook, Instagram, Linkedin, Twitter, Tiktok, etc. You can join many niche related forums where you contribute to help others. In return, many peoples come forwards for you. Don't shy on social media to promote your products.
SEO #20 – Conversatation with Visitors
Sometimes many visitors leave comments about the good and bad of your posts. Entertain these comments positively. Go for comment interaction by replying. This act builds faith among visitors.
FAQs
How do I start learning SEO?
You can learn through guiding blogs or videos. Easywebfeed.com working rigorously to provide free 20 Self SEO Techniques for beginners in 2020. We are working on advanced professional search engine optimization techniques for free information. So Stay in touch with us to get information about organic search engine optimization.
Can I learn SEO by myself?
Yes
This article free 20 Self SEO Techniques for beginners in 2020 is specially meant for beginners, students, small business search engine optimization who initially don't want to spend money on SEO. These basic tips will really help you to learn SEO in 2020.
Go through this article minutely, apply the tips, and see results. This surely helps you to learn guaranteed search engine optimization. Once you succeed by applying these tips, you should move to further advance SEO techniques.
These advanced professional search engine optimization techniques required some purchases form service providers like SEMrush, ahraf.com, neilpatel.com, and many more, etc.
Is the coding required for SEO?
Required to some extent.
Is SEO a good career?
YES
As the competition increases in 2020, all websites need to attract more traffic. This is possible if you hold good search engine ranking which is possible only through SEO practices only.
You can opt for a career in SEO as part-time or full time. Initially, you can start with freelancing sites like fiverr.com. This is a very lucrative and interesting career in the SEO industry.
Is SEO hard to learn?
In the beginning, all things seem to be hard, but as you grow by learning all thing becomes easy. But the condition is commitment about learning and its implementation.
How long will it take to learn SEO?
Depends on your skill and hunger about learning.
Is it worth paying for SEO?
First, do it yourself by free 20 Self SEO Techniques for beginners in 2020. You come across many new things as you implement. These experiences really help you to choose the best place to spend your hard-earned money.
If you have time but no money, go for yourself. It will take time but make you more knowledgeable.
If You have money but no time, go for paid services.
If you stuck and facing difficulties, take the help of a freelancer at reasonable prices.
Where can I learn SEO?
Through web portals, youtube videos, forums, SEO training institutes, e-books, etc.
Should I learn SEO or digital marketing?
SEO is part of digital marketing. Digital marketing cover many aspects including paid promotions, webinars, email marketing, etc to promote any products. SEO in the mainstream to get free flow of huge organic traffic.
Who should learn SEO?
Anyone who wants to grow organically.
How do I become an SEO expert?
By learning and practicing the same.
What skills are required for SEO?
Innovative and creative thinking
Speaking and writing kills
Technical and Coding skils
Social and communication skills
Analytics ability
Self Motivation and dedication
How do I become SEO certified?
There are many Institutes who are providing certified courses. Go for the best one because many institutions are fraud or useless.
How much an SEO can earn?
The sky is the limit. Rest all depend on your skills. Want to earn more, click here to learn.
We hope and definitely sure that 20 Self SEO Techniques for beginners in 2020 is a comprehensive article that helps to get the right SEO strategies for internet marketing service, advertising agency, web designer, bloggers, students, small business, etc. Your comment is a valuable addition to us, so leave a comment and subscribe to email for quick latest updates.