We are suggesting Useful Keyword Planner Tools especially for beginner, homemaker, student, or small business owner who doesn't want to purchase paid plans initially.
Are you a beginner, homemaker, student, or small business owner who started your own blog or website to grab the digital market opportunities? But you are not getting expected traffic to your website?
This may be due to a lack of proper SEO. On-page SEO is an important technique in the present competitive environment. Putting the right keyword is most essential to rank on the search page which results in organic traffic. But if you don't know how to do keyword research?, go through article Useful Keyword Planner Tools for Beginners.
Most of the services offer keyword planner tools with limited features in free plans. We are suggesting selected few of them which are useful to beginners.
We divided Keyword research tools broadly in three categories viz.
WEBSITES FOR KEYWORDS RESEARCH
INTEGRATED CHROME EXTENSIONS
QUESTION & ANSWER WEBSITE
WEBSITES FOR KEYWORDS RESEARCH
This is a very useful tool by leading Shemrush industry
Free keyword research suggests google keyword search volume, competition, trends, difficulty level, etc.
Another useful tool is SEMrush SEO writing assistant which automatically suggests top keywords during content writing.
Paid plans allow export for searched keywords on a web page. Plans start with $ 99.94 per month. Shemrush offers a 7 days free trial for these paid plans.
Free keyword research tools with limited 10 searches per day, without login
Daily 30 keyword searches are free in one search. So you can find 30*10 = 300 keywords per day.
Shows volume and competition level
You can do settings search engines (Google, Amazon, Youtube, eBay), territory, Export facility in .csv format
Word Tracker tool is free available with limited numbers of keyword and free searches. Paid plans start with $ 27 per month with 7 days risk-free trial.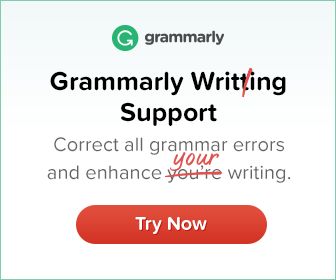 Keyword Position monitoring at different search engines like Google, Yahoo, Bing.
Geo Specific rankings for any location.
Google Ads Keyword Planner and Google Search Console integration
Availble in downloadable file which include 23 tools within Rank tracker.
The keyword position checker will not only find thousands of keywords for your site; it'll also help you pick the best ones and prioritize them for targeting.
The keyword rank checker lets you track competitors' keyword tactics and see how well they're doing in organic search results.
Rank Tracker offers a free trial for 7 days. All features work well in trial pack. Paid plans start at $ 124 per year.

This is another and popular free keyword research tool by Neil Patel.
Thiss tool provides information about Search Volume, SEO difficulty, Paid difficulty, CPC, Content ideas, Charts, etc.
You need to sign in to get these free searches.
Free tools are limited to a certain number of keyword research. 7 days free trail offered on all paid plans.
The free tool is useful for beginners to gain an initial understanding of Keyword research Techniques.
This is most talked free tools among free keyword tools.
Although google keyword planner is a free tool, you need to run an ad to use this tool effectively. This tool is designed especially for PPC advertisers. So there are a lot of features in the tool (like keyword bidding features) that won't be useful if you're using this tool to find keywords for SEO.
If you are a beginner, you may take a tour for free google ads keyword planner to get keywords. You need to login and start a campaign for running an ad on Google. During the process, you reach a keyword planner tool.
Here find your suggested keyword for free and logout from Google Ads account.
INTEGRATED CHROME EXTENSIONS
The keyword planner tool chrome extension is the best option to get the suggested keyword on the search page itself. Some useful Keyword planner chrome extensions are as below:-
This is my favorite tool for free keyword research.
WPS Chrome extension suggest you quite sufficient keywords with its volume and CPC.
You can perform unlimited searches on this extension just by creating an account to https://whatsmyserp.com/
The attractive feature is that it shows keyword suggestions just on your SERP page.
Useful for beginners, Students, Small businesses who are not willing to pay for these paid keyword research tools.
Ubersuggest Estension
Newly launched Ubersuggest Extension is similar to WPS chrome extension.
Ubersuggest has some additional features like integrated links for Suggestions, Questions, Prepositions, Comparison, and export.
This Extension also shows Backlinks and visibility correlation chart.
You need to create an account for the free use of the Ubersuggest extension. Some features are paid services and required purchasing.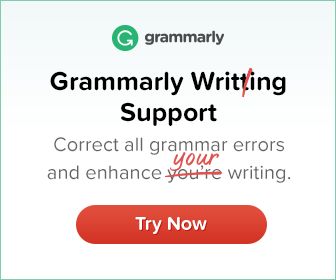 QUESTION & ANSWER Website
You need to do your own research on such types of websites. These websites help you to get genuine and long-tailed keywords for free.
Quora is a community forum where you can post questions and answers. You can join Spaces and also can create your own spaces to interact others.
You can find a lot of Long tail keywords in the form of questions direct from the real public.
Prepare your content based on these keywords and also post the related answers to these questions. This also helps you to gain organic traffic to your site.
This platform is interesting with real peoples and absolutely free to use
Question Hub
The question hub is yet another useful product from Google. Unlike Quora, here you can find only questions.
Question Hub show questions asked by the public on Google platform and they want answers.
If you are a content creator, you can post your topic related answer URL to these questions.
You can use Question Hub for finding real long tailed keywords.
Question Hub may also help you to attract organic traffic for free to your site.
It is yet another website to search organic keywords in the form of questions and answers. It shows results in the form of Questions like How to find Keywords?, Prepositions, and Comparison.
It combines your main keywords with various question words (like who, what, why, etc.).
Search Volume, Competition difficulty, and CPC cannot be determined by Answer the Public.
Use interface is visually quite attractive.
Seacrch are also arranged alphabetically.
Intencityof Coloured dot give idea about difficulty or competition
These Long tailed Keywords can be downloadable in .csv format.
No sign in required for the free version. Pro plans are available to Get more search data, a host of Pro-only features, and build a winning content strategy. These plans start from $99 per month.
We recommend not to buy a Pro plan. The free plan is quite sufficient in combination with other free tools.
Google Trends
This is basically to learn about search trends for a particular topic.
"Google Trends is a website by Google that analyzes the popularity of top search queries in Google Search across various regions and languages. The website uses graphs to compare the search volume of different queries over time," says Wikipedia.
You can filter your search data as per Region, Duration categories, etc. you need to deep focus to learn and analyze.
It's free but not useful for keyword research only.
One thing is to remember that today most of the searches are taking place through Voice Search. So to select your keywords exactly as per peoples searching intentions. This will help search engines to find your keywords easily.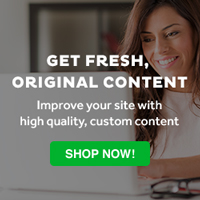 Although free keywords are good enough for beginners, students, small business but they are not sufficient to grow rapidly. Searching keyword on different platforms is a cumbersome and time-consuming process.
Paid tools are very convenient and provide a verity of services like writing assistant, competitors keywords analysis, bulk keyword tool, website health, backlink checker, and many more. As you grow with these free keyword tools, You may opt for paid plans.
Some SEO providers like SEMRUSH offer 7 days free trials with full functionality of the plan We cover to try the most useful keyword planner tools in a short keyword planner tool tutorial. If you want a detailed article on any of the above Useful Keyword Planner Tools, comment on the comment section, and subscribe for email.