We express ourselves to the world through content whether it is Text, audio, Video, or Images. We use different platforms to create and post our content. It may be a blog post, a Facebook post, an Instagram image post, or a post for microblog twitter. We may use either Text, Video, Image, or combination of anyone to describe our thoughts and vision to visitors easily. You need to learn the basics of quality content writing tips for perfect content.
Writing quality content is a difficult challenge for bloggers. Content writing usually kills most of your precious time. Everyone is always worried about creative, original, SEO friendly, readable, and digestible content.
Content is the medium of interaction between writer and reader. We should write a niche-focused, engaging, business-oriented copy to get traffic and rank on SERP. But it feels a troublesome task which turns into a boring work due to lack of proper Quality Content Writing Tips for beginners.
Content writing is always easy and interesting if we emphasize some basic functional to-do blog post content writing. Are you having some questions in mind like –
How to write a good content?
Methods to improve content quality?
How to create quality content for blog?
If Yes
We are writing a quality content tutorial for beginners. Learn content creation with suggested free tools by these simple steps.
What do you need?
Command on your writing language
Interest in deep research
No need have to a specific degree or background
Knowledge of topic, Wit, Acumen, Writing Styles, Creativity in writing, Knowledge of SEO, etc.
How to find Topic
For Quality Content Writing topic should be as per your blog or business niche. You should never post any content which is not related to the niche.
For example, your website is about "Sports" but you are posting "fashion (not related to your genres)". This results in losing visitors' faith in your website. Visite never comes back to your website again which affects your search engine ranking on SERP (Search Engine Ranking Page).
Sometime we face difficulty to find the right content topic to write about.
What is trending across the globe ?
What do people want to read?
You should always try to write about your interests and hobbies. This will make you energetic, enthusiastic, and devoted to your writing.
For interesting topics you may take help from Quora. This is wonderful for niche related content ideas, keyword research and even promoting your website for targeted audiences.
Another platform is Google Question Hub. Question Hub display questions asked by the searchers. You can write comprehensive content by answering the asked questions on the Question hub.
Many beginners are using Question Hub to get the latest content ideas and as a free keyword research tool. You can use this for traffic generation for your website content (If you answer these questions by putting your content links).
Another tool is google trends to get ideas and demographic comparisons etc. This helps to content writing for beginners.
Content Research on the topic
Deep research on content is most important to determine the purpose of the content.
First analyze yourself about purpose of the content writing for a blog like –
Content for driving traffic to your informative blogs. Generally useful for Educational, Health, food blogs.
Get sales from content marketing. Useful for stores, affiliate marketers, etc.
To get Subscriptions for further email marketing.
Write content as per your targeted audience, demography, and competition level. Do proper research on already available content similar to your topic.
Create Original Content
This is a very important good content writing tip for beginners. Put your thoughts, research, skill to create original content. Google always search the web for original content and attribute proper reward by ranking improvements. Humans always want shortcut methods to get success swiftly. Some of the Shortcut methods for write post is as below –
Many try to copy & paste other's content after adding some automatically generated words.
Some so-called experts advise making content from magazine images by using an image to text tool.
Many peoples even try to extract text from videos and do a lot of editing work on extracted text.
Another shortcut method to writing content is to translate third party content two to three times within two languages. Funny thing is that it makes "East direction to West direction".
We never recommend any of the above-mentioned methods for content creation. Such way you may gain "heavy Stuff" on your website but lose "faith" of the visitor.
Create original content by learning correct methods, practicing new discoveries and improving errors regularly. Original content always appreciated on search results. Always follow genuine Quality Content Writing Tips for beginners.
Keyword Research
Keyword research is very important prior to writing. Insertion of good keywords is key to get rank on search engines. Top ranks divert organic traffic to your website which is the main aim to monetize your content.
Keywords should be selected as per their competition, volume, and difficulty level.
Implement these keywords to make meaningful sentences. Apply your wit and acumen to make sensible use of keywords. Long Tailed Keywords are easily discoverable by Search Engines.
Newly launched Ubersuggest Chrome Extension by Neil Patel is a useful Chrome Extension for keyword research, URL Matrix, and charts for keywords. You can set the country location for a targeted audience. Free Ubersugest Chrome Extension is a useful tool for beginners. Click here for more details.
Never "stuff keywords" just to get ranking on SERP. This may ruin the intention of the sentences and increase the negative impact on SEO. Visitors may easily be distracted from such type of stuffed keywords in the content.
Attractive Headline, Heading, and Sub Headings.
Before moving in, understand following statistics by Copyblogger
On average, 80 % of people will read the headline.

Only 2o% will read the rest content.
This is the secret of the power of your title, that's why it so highly determines the effectiveness of the entire piece. Attractive Headline projects the first impression of your content. Magnetic headlines attract your visitor and keep scrolling to your main content. Proper heading and subheading with keywords play an important part through On Post SEO.
Eye Catchy Introduction
People make a quick perception of a blog just by reading the Introduction of the post. The introduction is the face of the content so make this attractive, effective, actionable. The best practice is to pour cream on the top of the content. It should contain extract of the content to engage visitors on-page.
Use Table of the contains
Always use a table of content. It gives a drone view of the copy at a glance. Table of the contains also helps visitors to migrate desired heading quickly and "not to lose" in a lengthy content.
There is a simple and useful "Table of the content plugin for WordPress" available. You can do settings for color, place of the table, type of heading, etc in this plugin as per your choice.
Use a Featured Image
Use a proper, high quality, and topic-related featured image. Attribute the featured image for Alt Text, Source, Caption, etc. Always aware of copyrighted images. Featured image is a thumbnail of your content at the Home page, Facebook page, etc. Visitors sense an idea about the inside content. You can get copyright-free high-quality images and videos from Pixabay and Pexels.
Use Proper Grammar
Poor grammar creates a dumb impression of the content. You can write your blog in any language but content should be well as per grammar rules.
You should pay special attention when using transition words (and, but, so, etc.), relative pronouns (this, that, these, those) and personal pronouns (I, you, it, etc.). Articles (the, a, an) are obviously also often used to start sentences.
If you want to write in English, you can take the help of available free tools like SEMrush SEO Writing Assistant, Grammarly,. Proper grammar helps to convey your thoughts correctly to the reader and prevent them from early leave.
SEMrush SEO Writing Assistant a useful free tool available as a WordPress plugin. More plugins make websites heavy to load. So we advise you to use SEMrush SEO Writing Assistant as "Add-ons" at Google Docs. this Free tool Provide you keyword suggestions as per your topic, Readability, SEO for free.
Its Guru Subscription Plan also indicates Originality and Tone of Voice. SEMrush SEO Writing Assistant also indicates the number of words, reading time, content issues to improve, etc.
Grammarly is a useful and free tool and can be added to Chrome extension for free. The tool is useful for beginners. This tool not only works on your blog content but also on your emails, social media posts, documents, and projects, etc.
You may also try its useful free Plagiarism Checker Tool. You can upgrade your free plan to paid plans for more features.
Use of Synonyms
Synonyms of a word are words or phrases that have the same meaning. The same word repetition throughout the whole content is not advisable. Using synonyms improves the readability, better understanding of difficult topics.
Use Infographics, Charts, and ScreenShots
Use Infographics, Charts, and Screenshots to support your Statistical data. For example, consider the following statement about Facebook:-
Facebook has over 2.6 billion monthly active users as of the first quarter of 2020, and spend an average of 144 minutes per day in 2019. As of April 2020, India, India ranks first in terms of Facebook user base size.
For this statement, add a chart for easy understand.
We can take this statistical data and a supporting chart from any authentic site. Quality Content Writing Tips is that never forget to disclose the source of information.
Use Evernote to store your screenshots and notes etc to support your document. Evernote is free for beginners. It can be added as a Chrome extension.
Remember don't use excessive screenshots for every step. This will unnecessarily increase the length of content. Longer content may distract visitors by rolling the cursor again and again.
Use Videos
You can use quality videos to make the subject understandable. You can share videos from your channel. This will help to grow your blog and channel both. Many digital marketing companies are using this technique for marketing strategies. This quality content writing tips work effectively.
You can use popular Vloger's videos by just copy the link and paste on WordPress Block. For example, Famous blogger, entrepreneur, and influencer Neil Patel talking about "How to create Catchy Headlines"
Source https://neilpatel.com/blog/ingredients-of-great-content/
Use Short paragraphs and sentences
Writing effective content in short paragraphs and sentences creates a huge challenge for content writers. Your thoughts should be deliverable in short words. The longer blog post does not mean a better blog post. Keeping your blog paragraphs and sentences short is difficult and time-consuming. But this difficulty may be overcome by learning and practicing writing skills.
Social Media Buttons
Another Quality Content Writing Tips is to make your post easily shareable to social media. Peoples want to share and comment on funny, humorous, interesting, and informative quality content with their friends. Give them options by putting social media buttons to your posts. This Will helps you to get free organic advertisement and weightage.
Hire a Freelancer
Everyone has a limited expertise and resources on any field. One may do certain things perfectly and another one other things. sometimes you need to outsource some services which are beyond you skills, intrest and ability.
For example, If I want to produce candy, I need Infrastructure, machinery, packaging material, human resources, distribution channels, etc. I cannot create all things In-house. My expertise is to produce delicious candy only, not machinery. So I need to outsource any industry for providing machinery. This will save me money, time and space, etc.
So If you are still not comfortable with good quality content writing, hire a freelancer. Many freelancers are experts in content writing, copyright content writing as per SEO. These are cost-effective and fast at work.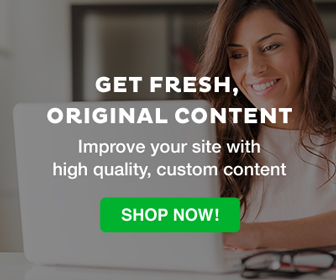 Final Checklist Before Publishing
Check for any deviation from your main topic or subject during the writing process. Weed out any useless content and make content precise.
Implement all content research findings and keywords for creating content.
Never do keyword stuffing. If it is there make them in readable meaningful sentences.
Final check to introduction, Headings, and subheadings properly.
Remove any grammatical errors and spelling mistakes before publishing a web page.
Use proper synonyms and transition words effectively to make content readable.
Give proper credit for statistical data, images, videos used as a reference.
Learning is a continuous process. No one is perfect, so we are also in the same category 🙂 There is always lots of scope for improvement. We continuously keep updating for any remaining important points. Let us know for any updates and feedback in the comments and don't forget to an email subscription.
Affiliate Disclosure
This site uses affiliate links and does earn a commission from certain links. This does not affect your purchases or the price you may pay. We may earn some commission from service provider if you place an order. This will not cost you any extra charges. For more detail see our Privacy policy.